House rewires in Kent
Carrying out house rewires in Snodland, Maidstone, Orpington, Rochester, Sevenoaks, Sheerness, Tonbridge and all surrounding areas of Kent.
Are your lights flickering on and off? Is there a smell of burning cables behind your walls? Do you have rubber covered flex? If any of the above applies to you or have noticed any other signs, get in touch as your house could be due for an electrical rewire! Call our electricians in Snodland today on 07704 497 348 for more information.
The importance of rewiring your house
Many homeowners across the UK still have old electrical wiring installed in their homes. Not only is this unsafe and a potential fire hazard, but it also negatively impacts the efficiency of your modern electrical appliances; causing them to blow the fuse, cut the electrics or force you to pay a premium on your electric bills.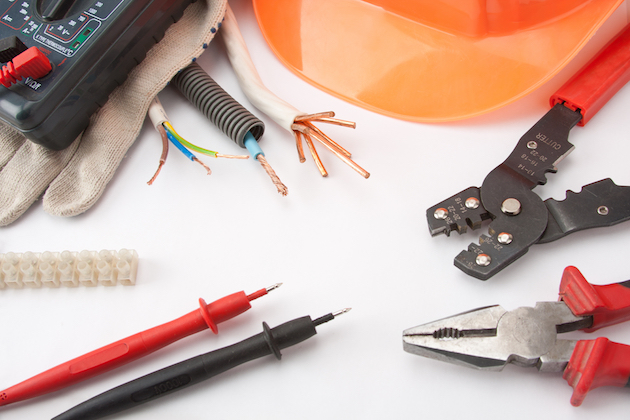 Our house rewiring service
If you think your home might be due an electrical rewire, our NICEIC registered electricians can undertake a full rewiring survey to find out for certain and identify which parts of your home need to be rewired.
Our prices are extremely competitive and whilst rewiring your house can sometimes be a messy process, we'll do our utmost to keep our mess to a minimum. With a lead electrician that has over 15 years of experience in the trade, you needn't look any further for an electrician to rewire your house in Snodland, Maidstone, Orpington or wherever you are in Kent.
Call us today on 07704 497 348 for a free quote.
Are you due a house rewire?
If the below applies to you, we'd recommend getting in touch!
Your house hasn't been rewired for the last 3 decades
A series of common problems apply, like light flickering, tripped RCDs, regular fuse blow-outs etc.
You have rubber insulated wiring
Your electrical wiring is made of aluminium, much more likely to catch fire
Get in touch with our electricians in Snodland
Looking for more information about our rewiring service? Local to Snodland, Maidstone, Orpington? We'd love to hear from you. Please send us a message via our contact form or call us today on 07704 497 348. We'll look forward to hearing from you soon.