Hiring a 24-hour electrician means there's always someone on hand to help you out and get the job done. Our team are there to get the job done right the first time, to prevent any further problems. Keep reading to find out why you should hire our team of emergency electricians.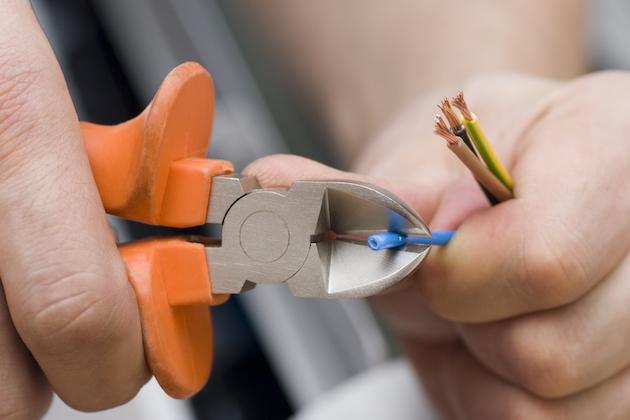 Your safety is our priority
When it comes to safety, this is our main priority. Electrical systems in your home can create real dangers, such as electrocution and small shocks. As a result, you may need a 24-hour electrician to come to your aid as soon as you find the problem, to keep you and your family safe. Your safety is our priority, so we are there for you around the clock. Hiring our team means we can make your home safe and sound again in record time before problems are allowed to develop further.
We have received all the correct training

Our team are experts in our field and have all the correct qualifications to work on the electrics in your home. We never cut corners when it comes to electrics, which helps to keep everything running smoothly in your home. Most importantly, we enjoy what we do, which allows us to offer our 24-hour emergency electrician service! From our years of experience, we know issues can arise at any time of the day and sometimes they just can't wait to be fixed. If this is the case, our team are always on hand to take a look.
We get your home back up and running
As a team, we understand how important it is to have a working electrical system in your home. We rely on electricity every day of our lives (usually much more than we realise), so it can be a huge problem to be left without it. Our service allows us to get your home back up and running as quickly as possible, to restore some order to your life! The fact we operate around the clock means you don't have to be waiting around in the dark for hours for someone to come to your rescue, as our team are always on hand to help.
Need an electrician in Maidstone?
We offer our electrical services around the clock, covering Sevenoaks, Maidstone, Rochester, Tunbridge and Malling, Snodland, Kent and Gillingham. To get in touch with our team today, give us a call on 07704 497 348 or email us at jmelectric@blueyonder.co.uk. You can also fill out the contact form on our website. we hope to hear from you soon!